GLOBAL IMPACT AWARD
Recognizing groundbreaking solutions to key social and humanitarian challenges.

The NVIDIA Global Impact Award provides $200,000 for groundbreaking work that addresses the world's most important social and humanitarian problems. The 2018 awards will go to researchers or institutions using NVIDIA technology to achieve breakthrough results with broad impact. This includes – but is not limited to – the areas of disease research, drug design & development, medical imaging, energy & fuel efficiency, weather prediction, natural disaster response, and cyber security.
Our 2017 winners were University of Maryland, where Professor Michael Cummings and his team are leveraging GPUs to accelerate phylogenic analyses, the evolutionary dynamics of organisms; and Mayo Clinic, where Bradley Erickson and team are applying deep learning to predict the status of genetic biomarkers from MRI studies of glioma patients.
Eligibility
Researchers, non-profit research institutions or universities based anywhere in the world may apply.

The Microsoft Word application can be downloaded here.

Please note government institutions are not eligible. NVIDIA technology should have played a significant enabling role in the project. Multiple submissions from institutions and researchers are allowed.
SUBMISSION PROCESS
Applications are due December 15, 2017. Candidates may be submitted by third-party or by self-nomination. Endorsements from recognized experts in the relevant field of study will strengthen the nomination.
Evaluation
Candidates will be evaluated using several criteria, including innovation, social impact, public availability and effectiveness of results to date.
Additional Information
Finalists will be interviewed for potential coverage in NVIDIA's communication channels. They may have the opportunity to present their findings at NVIDIA-hosted events targeted at the research community.
Questions
Inquiries about the NVIDIA Global Impact Award may be sent to globalimpact@nvidia.com.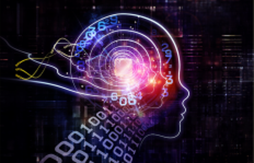 Apply Now
GLOBAL IMPACT
See the latest news about NVIDIA at the forefront of complex social and scientific problems.
Learn More >
Legal Disclaimers
Non-profit research institutions and universities, as well as individuals working with such organizations only, may apply. These organizations can be located anywhere in the world. The award will be given as an unrestricted gift to the university/institution affiliated with the award recipient and can be directed towards a department, initiative or project. NVIDIA is not responsible for any additional fees those organizations may charge as a result of the gift. Commercial organizations or employees whose relevant work was done in their employ are not eligible. NVIDIA reserves the right to promote material from the application in its own communications materials.